Sunday - Saturday By Appointment
Monday - Friday   9:00 am - 4:00 pm
Saturday - Sunday 9:00 am - 12:00 pm
Sunday - Saturday 6 AM - 10 PM
First Full Month Free - No Reservation Fees
Reserve today to take advantage of this great deal.
Discount based on availability. Certain restrictions apply.
Promotion only applies to unit sizes with more than 3 units available.  Offer is subject to change.
RESERVE A UNIT BELOW!
*Reservations are not guaranteed until the move-in is completed
*Note sizes are approximate
Facility Amenities
RV, Car, and Boat Parking
Self Storage Units in Johnstown, PA
LocalStorage Johnstown is an affordable, clean and friendly storage facility with all the security features you need to keep your belongings safe. Featuring the best customer service around, we always go out of our way for our tenants. Whether your storage needs are big or small, we're here to help every step of the way.
Here at LocalStorage Johnstown, we're not just the local leaders in climate-controlled self storage units. Our facility also has plenty of
storage space for your boat
, RV, car or other vehicle. Our uncovered options are the most affordable way to keep your ride accessible and safe. Some of our other amenities include our call center. Why don't you get in touch with our team today to discuss your needs? We're waiting for your call!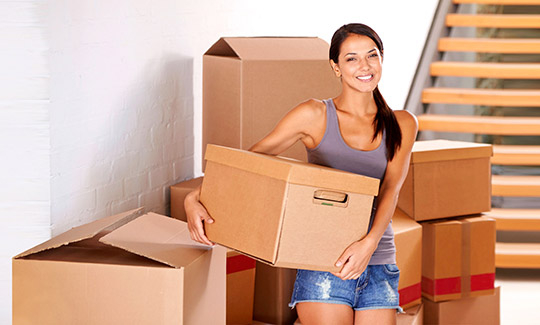 Located at 410 Eisenhower Blvd
A quick drive from downtown via PA-403 S, LocalStorage Johnstown is the region's most popular facility. We're open for access 24/7 and the top choice with homes and businesses from Johnstown, Belmont, Tire Hill, Elim and beyond. Why don't you come down and pay us a visit? We'd love to meet you!
Head southwest on Walnut St toward Edbert Alley

Turn left onto Vine St

Turn right at the 1st cross street onto Market St

Turn left onto Napoleon St

Napoleon St turns right and becomes Franklin St

Turn left onto Valley Pike

Turn right onto Central Ave

Use the left lane to turn slightly right onto Bridge St

Bridge St turns slightly left and becomes Ferndale Ave

Turn left onto Eisenhower Blvd

LocalStorage - Johnstown will be on your right
Head southeast on Ferndale Ave toward Atlee St

Turn left onto Eisenhower Blvd

LocalStorage - Johnstown will be on your right
Head west on Leffler Ct toward Berkebile St

Turn right onto Berkebile St

Turn left onto Oakland Ave

Turn left onto PA-756 E/Ohio St

Turn right onto Belmont St

Turn left onto Krings St

Turn right onto Eisenhower Blvd

LocalStorage - Johnstown will be on your left
Head northeast on Alberta Ave toward Goucher St

Turn right onto Goucher St

Take a sharp right onto Franklin St

Turn left onto Old Country Rd

Take a sharp left onto Ferndale Ave

Turn right onto Eisenhower Blvd

LocalStorage - Johnstown will be on your right