Office Hours
Mon Remotely Managed (Call For Appointment)
Tues Remotely Managed (Call For Appointment)
Wed Remotely Managed (Call For Appointment)
Thurs Remotely Managed (Call For Appointment)
Fri Remotely Managed (Call For Appointment)
Access Hours
Sunday - Saturday 6 AM - 9 PM
Storage Units in Johnstown, PA
LocalStorage Goucher is your best bet when you need a secure place to store your stuff in Johnston, PA. At our facility, you'll find self storage units available in a variety of sizes. Store with us whether you have short or long-term needs. We have the perfect space for personal, household, or business-related items. Browse our units to see what would best work for you.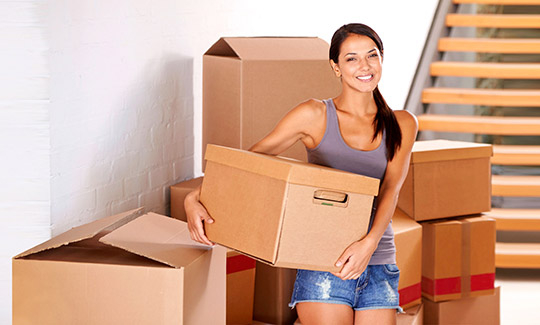 Check Out What Our Customers Are Saying
Located on Goucher Street in Johnston, PA
LocalStorage Goucher is located on Goucher Street, close to Southmont, Westmont, Lorain, Dale, and several other surrounding areas. Find us near Gian Eagle Supermarket, Carriage Hills Apartments, and Brants Driving School. Give us a call at 814-255-4999 if you need help finding us.
Head southwest on Walnut St toward Edbert Alley

Take Menoher Blvd to Barnett St in Southmont

Turn left onto Napoleon St

Turn right onto Somerset St

Continue onto Menoher Blvd

Take Harshberger Rd to Goucher St

Turn left onto Barnett St

Continue onto Lorain St

Continue onto Croyle St

Turn right onto Harshberger Rd

Turn left onto Goucher St

LocalStorage Goucher will be on the left
Head south on Elknud Ln toward Penn Ave

Turn right onto Christopher St

Turn left onto Goucher St

LocalStorage Goucher will be on the left
Head northeast on Alberta Ave toward Goucher St

Turn right onto Goucher St

LocalStorage Goucher will be on the left
Follow Oakland Ave to PA-756 W/Ohio St

Head west on Leffler Ct toward Berkebile S

Turn right onto Berkebile St

Turn left onto Oakland Ave

Continue on PA-756 W/Ohio St. Take PA-403 S to Station St in Ferndale

Turn right onto PA-756 W/Ohio St

Turn left onto Central Ave

Slight right onto PA-403 S/Bridge St

Take Summit Ave to Goucher St

Turn right onto Station St

Turn left onto Harlan Ave

Turn right onto Clay St

Turn right onto Summit Ave

Continue onto Goucher St

LocalStorage Goucher will be on the right